Certified Information Professional Examination
Certified Information Professional Examination
Certified Information Professional Examination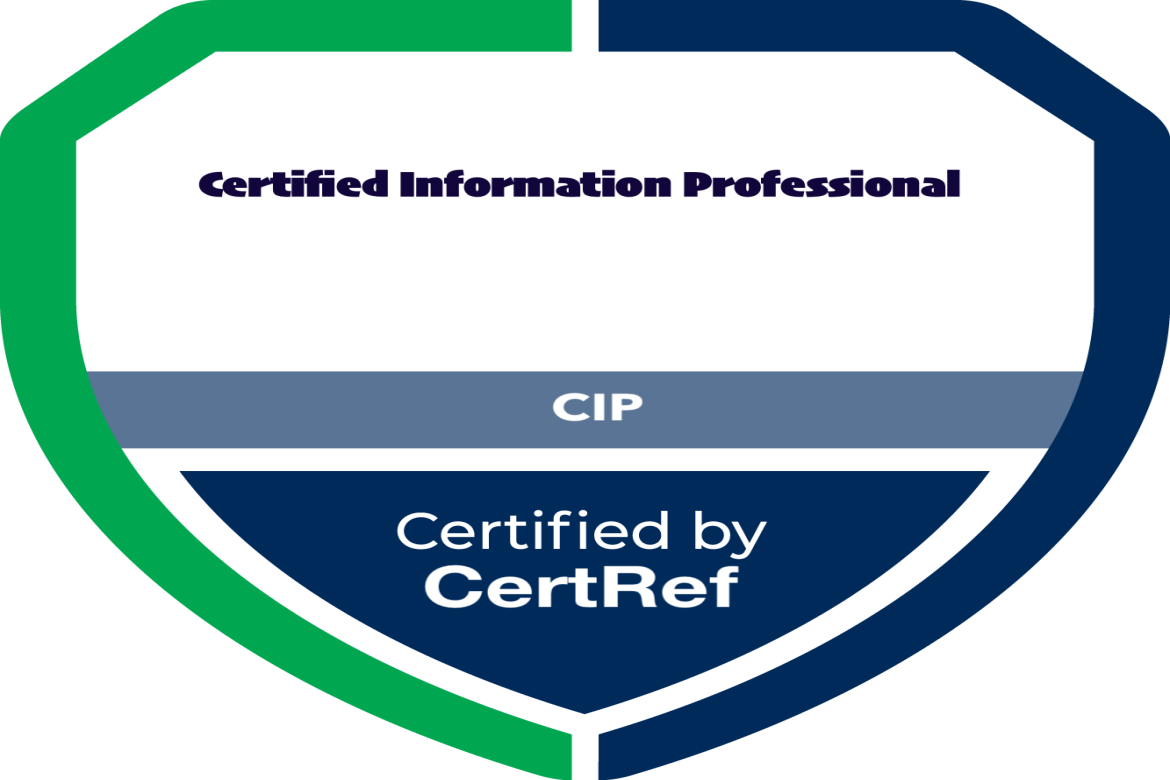 Exam Info
About the CIP Exam
CertRef worked with industry experts and focus groups to define the body of knowledge necessary for information professionals to be successful in the Intelligent Information Management era and built a certification exam based upon this body of knowledge.
The exam is made up of 100 multiple choice questions on the six areas of Intelligent Information Management:
Creating and capturing information
Organizing and categorizing information
Governing information
Automating information-intensive processes
Managing the information lifecycle
Implementing an information management solution
The CIP exam was designed to demonstrate the expertise and experience one might acquire over a long career in the Intelligent Information Management Industry. Some have passed the exam with little preparation. Others need a little help.