Registered Clinical Exercise Physiologist
Registered Clinical Exercise Physiologist
Registered Clinical Exercise Physiologist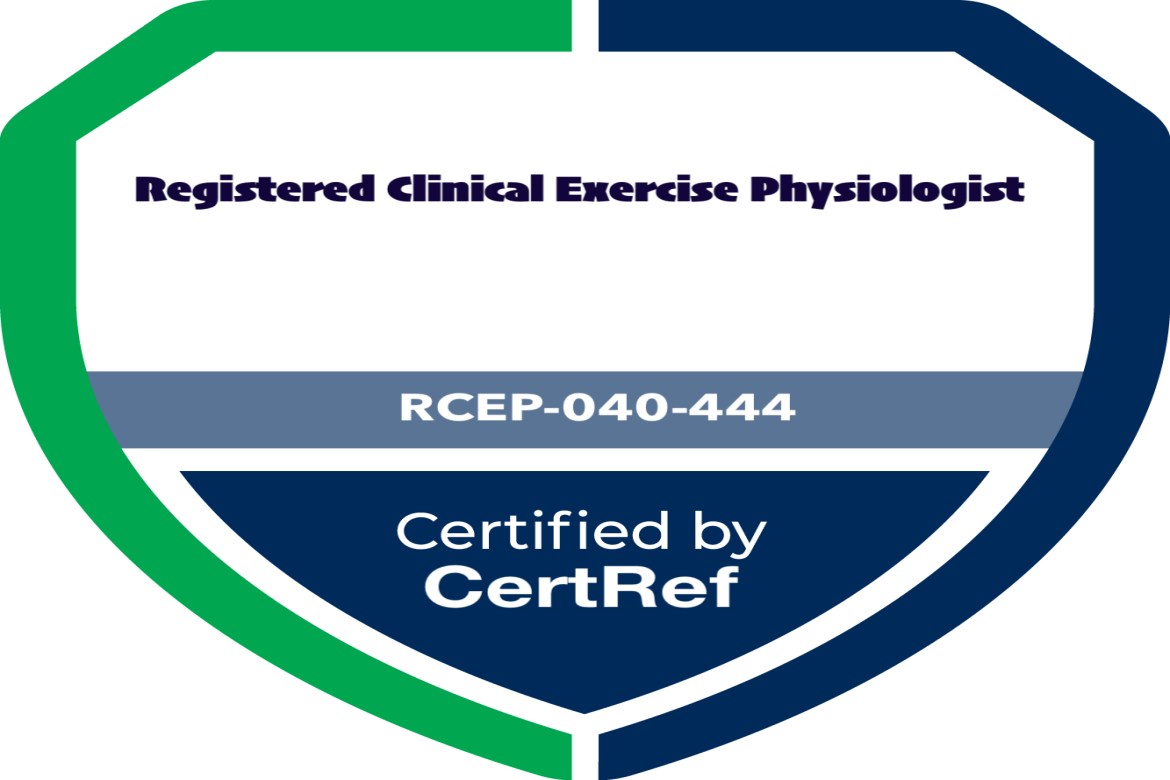 Exam Info
Registered Clinical Exercise Physiologist (RCEP) is used to raise the visibility of the unique value clinical exercise professionals provide to health care teams and increase the exposure to professional opportunities.
RCEP is an allied health care professional who is trained to assess, design, and implement exercise/fitness programs for individuals with chronic health conditions (e.g., heart disease, diabetes, cancer, lung disease, renal disease, etc.). Additionally, RCEPs provide education and counseling about lifestyle changes to prevent, improve or slow down the progression of chronic health conditions. Individuals in this registry have met the following criteria and have earned the RCEP distinction.
Common core classes taken by an RCEP:
Stress Testing and Exercise Prescription
Advanced Exercise Physiology
Clinical Exercise Physiology/Special Populations
Electrocardiography
Pharmacology
Clinical Experience: Clinical experience is defined as hours spent performing the duties of an RCEP. These include but are not limited to hours spent performing: clinical exercise testing, exercise training for individuals with chronic health conditions (e.g., cardiac/pulmonary rehabilitation, cancer rehabilitation, etc.), and exercise counseling/education for individuals with chronic health conditions (e.g., obesity, diabetes, renal disease). Hours spent during a clinical exercise physiology internship program can be included. Hours spent working as another allied health professional (e.g., dietician, nurse, physical therapist) will not be allowed to count towards qualifying for the Registry.