Total Rewards Management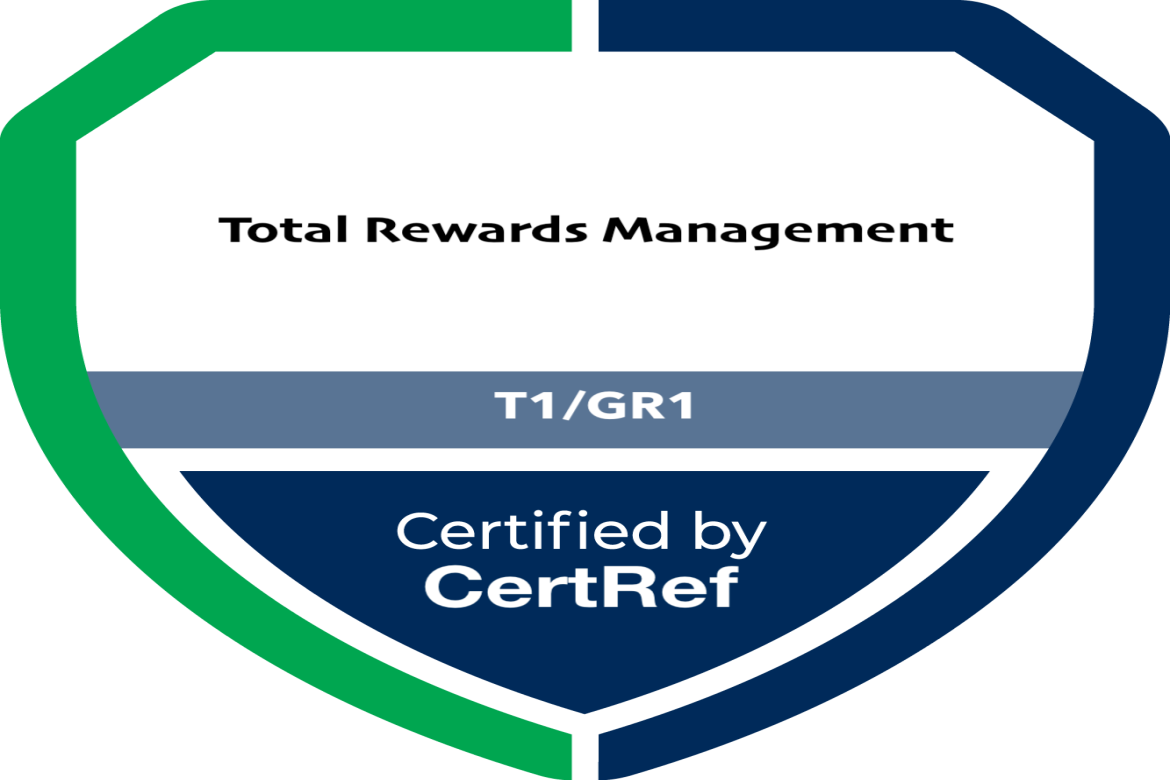 Exam Material
You need to
register for free
or
login
to access certification guide and references:
The WorldatWork Handbook of Compensation, Benefits & Total Rewards - A Comprehensive Guide for HR Professionals.
Exam Info
Knowing what is required for an effective total rewards strategy will set you apart as a human resources professional. Passing T1/GR1 proves your complete knowledge on how to design and implement a total rewards program that meets your organization's specific needs and includes an ideal mix of rewards across the six rewards elements:
Compensation
Benefits
Work-Life Effectiveness
Recognition
Performance Management
Talent Development
Designed for new HR professionals, HR generalists and line managers, this certificate will empower you with the basic skills and knowledge to create a successful total rewards strategy for your organization. While the exam is developed to cover the total rewards system, it goes beyond the basics to cover more advanced topics such as aligning total rewards with your organization's culture, HR goals and business strategy.
Upon passing this exam, you will prove that you have clear understanding on what drives a successful HR rewards programs through understanding key aspects of total rewards, including:
Introduction to Total Rewards
It is about the evolution of HR rewards; the total rewards model, strategy and approach; and drivers and elements of total rewards strategy.


Compensation
It is the area of factors influencing compensation. Mostly about base pay structure and design as well as differential pay and variable pay.


Benefits
This area covers what influences benefits and about income protection for benefits and pay for time not worked programs.


Work-Life Effectiveness
Here you will be asked about the basics of work-life effectiveness, the work-life professional and work-life portfolio.


Recognition
You will be asked about the value of recognition programs and how to use them to drive results along with the different types of recognition plans and programs.


Performance Management
It is about performance management and pay for performance, principles of merit pay programs, base pay investment and merit increase guidelines.


Talent Development
It covers the role of talent development in total rewards and about the types of talent development opportunities and how to measure their effectiveness.


With passing this exam, you will be ready to create and implement a total rewards strategy to attract, engage, motivate and retain your organization's top talent!